on sustainable solutions and success stories :::: green living, design, building, and business
Updated: 40 min 55 sec ago
The rapid rise of the global fossil-fuel divestment movement is a very promising and heartening sign of real progress.
A growing number of people are trying to "put their money where their mouth is" (i.e., where their values are). They want to stop giving their unintentional financial support to destructive, polluting companies and industries, such as the fossil fuel industry, and to shift their support over to clean, forward-thinking companies and industries that aim to have a positive impact on our world.
Putting your money where your mouth is might involve more than just being selective about which stores you go to and which products you buy. You could be unwittingly giving some of your money to companies you don't want to support through your accounts and investments: e.g., mutual funds, retirement accounts (IRAs, 401Ks), or any other stock-based accounts or investments. If you look at the list of company holdings that are part of your accounts' portfolios, you might discover that Exxon and other oil/gas companies are in there, or Walmart, or Monsanto, or Koch Brothers-owned companies (also see the Buycott campaign/app), or McDonald's or Coca-Cola or cigarette companies… Or there's a good chance that your city, your college's endowment fund, your church, or your government pension provider invests in companies that don't align with your values. Institutions like these are increasingly being confronted by local and national divestment groups.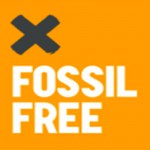 Fossil Free maintains this list of the hundreds of institutions (including colleges and universities, cities and counties, religious institutions, and foundations) that have committed to divesting from fossil fuels. They include: Rockefeller Brothers Fund; the City and County of San Francisco; Dane County, WI; Seattle, WA; Ann Arbor, MI, and many, many more. Countries committed to divest billions of dollars at the UN's 2014 Climate Summit, and many world leaders have spoken out in support of the divestment movement; they include Desmond Tutu, Ban Ki-Moon, Christina Figueres, Mary Robinson, and even the President of the World Bank. People and institutions are divesting from fossil fuels for a variety of reasons. In addition to the values motivation, or to limit the influence of oil and gas companies, some are simply divesting because they feel that we're approaching (or have already hit) "peak oil" and/or that fossil fuel reserves will become "stranded assets" and fossil fuel stocks will soon (and rapidly/drastically) drop in value.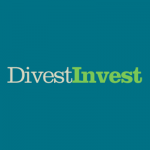 At the Divest-Invest site, you can pledge to divest from fossil fuels or to invest in clean stocks, and learn more about the issues and options.
Whether or not you have any accounts that can be divested from fossil fuel or other harmful companies, you should think about investing some money in clean energy or other socially beneficial companies. If you want to either switch your mutual fund or retirement accounts over to—or start new accounts with—"socially responsible investment" (SRI) funds, there are many to choose from. Going this route does not necessarily mean that you have to settle for a lower return on investment. SRI funds often perform as well as (and sometimes even better) than the market average. (See some stats here.) And socially responsible investing has recently become much more popular: U.S-based SRI assets jumped 76% between 2012 and 2014 and reached $6.57 trillion, according to US SIF. You can learn more about fossil-free funds and other SRI funds at the following sites:
A few funds that are fossil-fuel free (to date) include: Green Century Fund (both of their funds: Equity and Balanced), Calvert Investments' Green Bond Fund, FFIUS Fossil Free Indexes, FTSE ex Fossil Fuel Index, Portfolio 21 Global Equity Fund, Pax World Global Environmental Markets Fund, Parnassus Endeavor Fund, and Green Alpha Funds.
Note: In addition to the relatively new fossil-fuel-free criterion, there are a number of other environmental and social issues and criteria that SRI funds can screen for, in areas such as: pollution/toxics, nuclear power, animal welfare, defense/weapons, human rights, tobacco, alcohol, executive pay, labor relations, diversity, and many others. (When you click on the link above, select the Screening and Advocacy tab to find out how/whether various funds address each issue.)
If you would like to have an investment advisor assist you in selecting a fossil-free or other SRI fund, these are a couple of advisory firms that I am aware of:
(You can also do a web search to find firms or advisors who specialize in SRI or clean energy investment or fossil-fuel divestment and who are also based in your area.)

Another way to invest your money is to make a direct investment in a social impact venture, AKA a social enterprise. One place to find some social enterprises that anyone can invest in is CuttingEdgeX. For a list of some other funds that are available to everyone (with a focus on food and farming-related enterprises), also see the top section of this page.
Some people are also able to invest their money in local, distributed solar projects in their area or elsewhere (on housing, schools, etc.). These are two platforms that allow people to do that—though unfortunately, for now, most of these platform's offerings are only open to California residents, due to current securities regulations (which could change in the future):
(Note: Having solar panels or small-scale wind turbines installed on your own property is another good way to invest your money and get a solid return on investment.)
Most direct investments are only open to "accredited investors" (who, basically, are people wealthy enough to endure the risk of losing a considerable amount of money on investments; an accredited investor is currently defined as someone with an individual income of more than $200,000/year or a joint income of $300,000, for the past two years; or a net worth exceeding $1 million, individually or jointly with one's spouse). If you are an accredited investor, there are all sorts of social enterprises you can invest in, through groups like these:
And there's yet another way that everyone can make a difference with their dollars: move your regular (checking/savings) accounts out of the huge, greedy, bail-out banks (e.g., Bank of America, Citibank, Chase, Wells Fargo, etc.) and into a local credit union (credit unions are non-profit cooperative banks that share profits with their members) or a small community bank that won't charge you ridiculous fees for basic transaction with your own money; won't gamble with your money, your mortgage, and the economy for short-term gains; and that will give back to its members and your community. There are also a few banks that have a positive social and environmental mission (and are certified B Corporations), such as:
Efforts are also underway to create Clean Energy Victory Bonds, which would be treasury bonds where all the funds raised to support clean energy in the United States.
Other general resources for further information:
Related post: Green Business, Corporate Social Responsibility, Ethical Finance, and Sustainable Economies
Some readers might wonder what I do when I'm not preparing posts for The Green Spotlight, as I almost never mention my (other) professional work in my blog posts. I am a sustainability writer, editor, and advisor, and I work on projects for a wide variety of clients.
This is a partial list of organizations and companies that I've worked with in recent years. For most of these clients, I have done writing, editing, and/or research (for printed materials or online content) related to some aspect of sustainability. Click on the links below to learn about the important and interesting work that these groups are doing.
CLIENTS  (past and present)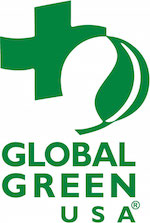 Non-profit organizations:
Companies:
Before I formed my own communications and consulting business, I worked for a public radio program (as a producer and reporter), a green building consulting firm (as senior associate), an architecture firm, and several environmental non-profits:
FORMER EMPLOYERS

I also used to regularly do freelance writing, and my pieces were published by the San Francisco Chronicle, Natural Home magazine (now Mother Earth Living), KQED.org, GreenHomeGuide.com, GreenBuildingAdvisor.com, and other media outlets. In addition, I authored a chapter of a book: Blueprint for Greening Affordable Housing, edited by Global Green USA (Island Press, 2007).
For the past few years, my blog posts have been published on MotherEarthNews.com, as well as here on my own blog (The Green Spotlight). If you'd like more information about my writing, editing, and publications, please see Green Writing and Published Work or my Publications page.
It's not always easy to tell which products are green, how green they might be, or in what ways they are green. There are no standard, universal definitions for the terms "green," "environmentally friendly," or "natural." However, the FTC has recently created more stringent guidelines to prohibit marketers from making fraudulent environmental claims about their products.
Finding products that have achieved green certifications (from groups that have rigorous standards) can help you separate true green claims from "greenwashing." So look for eco-labels from legitimate, third-party certifiers (as opposed to industry- or self-administered programs); several third-party certifiers are listed below.
Manufacturers that have had their environmental product claims independently assessed, verified, and certified by a third-party group can feature the corresponding eco-label on their certified products. Be aware that some certifications only verify specific single-attribute claims (e.g., energy efficiency, organic status, recycled-content percentage, indoor air quality/emissions, biodegradability), while others review multiple attributes related to a certain kind of product (e.g., forest products, paints, cleaning products, etc.). Green attributes can relate to the design, manufacturing, and/or operational (use) impacts of a product, or they can address the full lifecycle impacts of the product: from raw material extraction to end-of-life disposal/recycling/reuse.
Bear in mind, though, that many small companies can't afford to put their products through a costly certification process, so there are some very-green products that do not have green certification labels. Therefore, it can also be helpful to look carefully at product ingredients and read up on the company's claims and any outside analysis of those claims. But first, you should have a basic understanding of product stewardship and the criteria and attributes that might make a certain product greener than others of its kind.
Products' green attributes tend to fall into these four general categories:
[Note: I'll be adding additional examples of specific product attributes within these categories soon.]
The following are some of the major certifiers of green product claims, as well as some other relevant standards, rating systems, and online assessment tools and resources:
General: Multiple-issue / multiple-attribute
Certifiers/Eco-Labels:
Other general green product standards and ratings: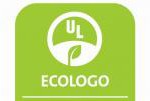 Issue-specific
Certifications/Eco-Labels: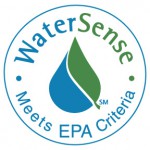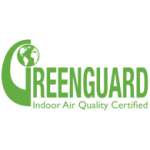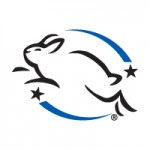 Industry- or Product-specific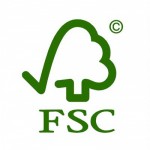 Certifications/Eco-Labels:
Other industry-specific standards, assessment tools, directories, and other resources:
Also keep in mind that companies that are greener than others (e.g., companies that have greened their internal operations and have active green commitments) are more likely to make and use green products. So also look for products (and services) from companies that have been certified as green:
Benefit Corporations and B Corps: Businesses for the Common Good
Beneficial Businesses: Top B Corps of 2014
Related posts:
For additional information on green products, see:
We post morsels of illuminating information and inspiration on The Green Spotlight's Facebook Page every day. Anyone can view the page, even if you don't have a Facebook account. But if you do have an account, we hope you'll click on the page's Like button (if you haven't already "Liked" the page).
Please visit the Page to get a sense of the wide variety of topics that it covers. You are welcome to comment on the posts and we hope you'll share some of our links. To make sure that Facebook will continue to show you our posts on your Facebook homepage/newsfeed, visit our page regularly and give a thumbs-up to ("Like") your favorite posts.
Here's a sampling of topics that we've highlighted on the page over the last couple of months:
SoKind gift registry / wish list website
Fresh Cab: safe, natural rodent repellent (repels mice and rats)
ELF solar-electric hybrid cargo tricycle
TheRainforestSite.com
Mosaic: Solar energy investment platform
Solar power's exponential growth and grid parity (cost competitiveness)
New films: Disruption; Mission Blue
Resilient: Soil, Water, and the New Stewards of the American West (short film)
Global human population has doubled over the past 35 years (approx.)
Drop-a-Brick: toilet-tank water-saving product
Air-to-water technologies
Indigenous Environmental Network
International Dark-Sky Association
Quotations, photos, videos, etc.