on sustainable solutions and success stories :::: green living, design, building, and business
Updated: 2 min 13 sec ago
Over the past few years, several of my posts on this blog have presented a selection of my favorite quotations. Here is an index of those posts, for anyone who enjoys reading good quotations for the wisdom, inspiration, or humor that they convey:
I have also prepared some quotations-based posts that have been published on MotherEarthNews.com:
For a more comprehensive compilation of quotations, see our QUOTATIONS page.
Please share your own favorite quotations in the Comments!
Many new electric vehicles have hit the marketplace in the past few years, and their popularity is growing fast. This post lists some of the non-car electric (or hybrid) vehicles that are now available or are expected to be available soon. These vehicles have a wide range of prices, from very affordable to pretty pricey.
The following vehicles are currently in production and are available to buy:
BMW
C Evolution electric maxi-scooter
(only manufactured and sold in Europe, so far)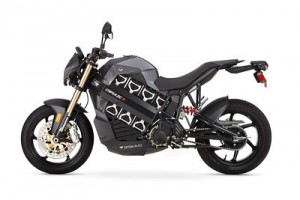 Brammo
High-speed electric motorcycles: Empulse and Enertia models
KTM
Freeride E off-road electric motorcycle
Mission Motorcycles
Mission R model: High-performance, high-speed, high-priced electric motorcycle
(There's also the Mission RS model: a limited-edition "superbike")
Trikke
Three-wheeled, electric "carving" vehicles—essentially standing scooters
(Trikke also make non-electric, human-powered scooters)
ZAP Jonway
Various electric motorcycles, scooters, and foot scooters
(as well as electric cars, trucks, and a minivan)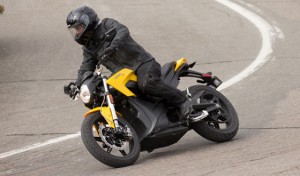 Zero Motorcycles
4 models of high-performance electric motorcycles
The following are vehicles that are currently in development; they're in the prototype phase, and they're expected to be mass-produced in the near future. Some of these companies are currently taking reservations from people who want to be the first to buy these vehicles when they become available.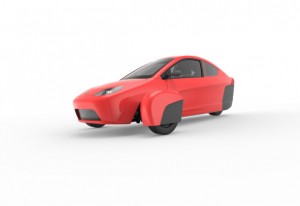 Elio Motors
Three-wheeled, enclosed electric vehicle
Green Lite Motors
Three-wheeled, two-passenger, 100MPG, enclosed, hybrid vehicle
Harley-Davidson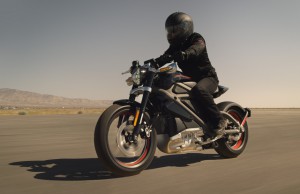 Livewire electric motorcycle
Lit Motors
Two-wheeled, enclosed electric vehicle: C-1 and Kubo (cargo) models
Sparrow Motors
Three-wheeled, enclosed electric vehicle
Toyota i-Road
Three-wheeled, enclosed electric vehicle
(currently in limited production in Japan and being used for a car-share fleet in Europe; not for sale to individuals at this point)
Have you tried riding/driving any of these yet? Do you know of other two- or three-wheeled electric or hybrid vehicles?
You can find fresh, daily morsels of information and inspiration on The Green Spotlight's Facebook Page. Anyone can view the page, even if you don't have a Facebook account. But if you do have an account, we hope you'll click on the Like button (if you haven't already "Liked" the page).
Please visit the Page to get a sense of the wide variety of topics that it covers. You are welcome to comment on the posts and we hope you'll share some of our links. To make sure that Facebook will continue to show you our posts on your homepage/newsfeed, visit our page regularly and give a thumbs-up to ("Like") your favorite posts.
Here's a sampling of topics that we've highlighted on the page over the last month or so:
Navajo teen wins award for building solar ovens
Tesla makes its patents open-source
Solar Impulse 2 airplane
Warka water tower gets water from the air
Best ways to protect homes from wildfires
Climate Confidential
Natural mosquito control
EWG's guide to safe, effective sunscreens
Ways to reduce breast cancer risk
Cowboy and Indian Alliance
Films: Triple Divide, DamNation
Wendell Berry poem
Quotations, cartoons, photos, videos, etc.