on sustainable solutions and success stories :::: green living, design, building, and business
Updated: 5 min 48 sec ago
Some readers might wonder what I do when I'm not preparing posts for The Green Spotlight, as I almost never mention my (other) professional work in my blog posts. I am a sustainability writer, editor, and advisor, and I work on projects for a wide variety of clients.
This is a partial list of organizations and companies that I've worked with in recent years. For most of these clients, I have done writing, editing, and/or research (for printed materials or online content) related to some aspect of sustainability. Click on the links below to learn about the important and interesting work that these groups are doing.
CLIENTS  (past and present)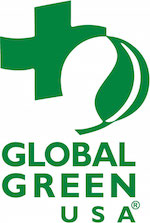 Non-profit organizations:
Companies:
Before I formed my own communications and consulting business, I worked for a public radio program (as a producer and reporter), a green building consulting firm (as senior associate), an architecture firm, and several environmental non-profits:
FORMER EMPLOYERS

I also used to regularly do freelance writing, and my pieces were published by the San Francisco Chronicle, Natural Home magazine (now Mother Earth Living), KQED.org, GreenHomeGuide.com, GreenBuildingAdvisor.com, and other media outlets. In addition, I authored a chapter of a book: Blueprint for Greening Affordable Housing, edited by Global Green USA (Island Press, 2007).
For the past few years, my blog posts have been published on MotherEarthNews.com, as well as here on my own blog (The Green Spotlight). If you'd like more information about my writing, editing, and publications, please see Green Writing and Published Work or my Publications page.
It's not always easy to tell which products are green, how green they might be, or in what ways they are green. There are no standard, universal definitions for the terms "green," "environmentally friendly," or "natural." However, the FTC has recently created more stringent guidelines to prohibit marketers from making fraudulent environmental claims about their products.
Finding products that have achieved green certifications (from groups that have rigorous standards) can help you separate true green claims from "greenwashing." So look for eco-labels from legitimate, third-party certifiers (as opposed to industry- or self-administered programs); several third-party certifiers are listed below.
Manufacturers that have had their environmental product claims independently assessed, verified, and certified by a third-party group can feature the corresponding eco-label on their certified products. Be aware that some certifications only verify specific single-attribute claims (e.g., energy efficiency, organic status, recycled-content percentage, indoor air quality/emissions, biodegradability), while others review multiple attributes related to a certain kind of product (e.g., forest products, paints, cleaning products, etc.). Green attributes can relate to the design, manufacturing, and/or operational (use) impacts of a product, or they can address the full lifecycle impacts of the product: from raw material extraction to end-of-life disposal/recycling/reuse.
Bear in mind, though, that many small companies can't afford to put their products through a costly certification process, so there are some very-green products that do not have green certification labels. Therefore, it can also be helpful to look carefully at product ingredients and read up on the company's claims and any outside analysis of those claims. But first, you should have a basic understanding of product stewardship and the criteria and attributes that might make a certain product greener than others of its kind.
Products' green attributes tend to fall into these four general categories:
[Note: I'll be adding additional examples of specific product attributes within these categories soon.]
The following are some of the major certifiers of green product claims, as well as some other relevant standards, rating systems, and online assessment tools and resources:
General: Multiple-issue / multiple-attribute
Certifiers/Eco-Labels:
Other general green product standards and ratings: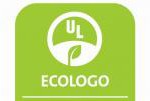 Issue-specific
Certifications/Eco-Labels: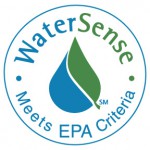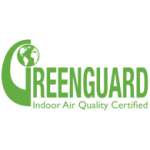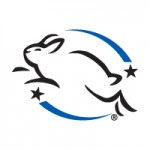 Industry- or Product-specific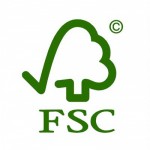 Certifications/Eco-Labels:
Other industry-specific standards, assessment tools, directories, and other resources:
Also keep in mind that companies that are greener than others (e.g., companies that have greened their internal operations and have active green commitments) are more likely to make and use green products. So also look for products (and services) from companies that have been certified as green:
Benefit Corporations and B Corps: Businesses for the Common Good
Beneficial Businesses: Top B Corps of 2014
Related posts:
For additional information on green products, see:
We post morsels of illuminating information and inspiration on The Green Spotlight's Facebook Page every day. Anyone can view the page, even if you don't have a Facebook account. But if you do have an account, we hope you'll click on the page's Like button (if you haven't already "Liked" the page).
Please visit the Page to get a sense of the wide variety of topics that it covers. You are welcome to comment on the posts and we hope you'll share some of our links. To make sure that Facebook will continue to show you our posts on your Facebook homepage/newsfeed, visit our page regularly and give a thumbs-up to ("Like") your favorite posts.
Here's a sampling of topics that we've highlighted on the page over the last couple of months:
SoKind gift registry / wish list website
Fresh Cab: safe, natural rodent repellent (repels mice and rats)
ELF solar-electric hybrid cargo tricycle
TheRainforestSite.com
Mosaic: Solar energy investment platform
Solar power's exponential growth and grid parity (cost competitiveness)
New films: Disruption; Mission Blue
Resilient: Soil, Water, and the New Stewards of the American West (short film)
Global human population has doubled over the past 35 years (approx.)
Drop-a-Brick: toilet-tank water-saving product
Air-to-water technologies
Indigenous Environmental Network
International Dark-Sky Association
Quotations, photos, videos, etc.